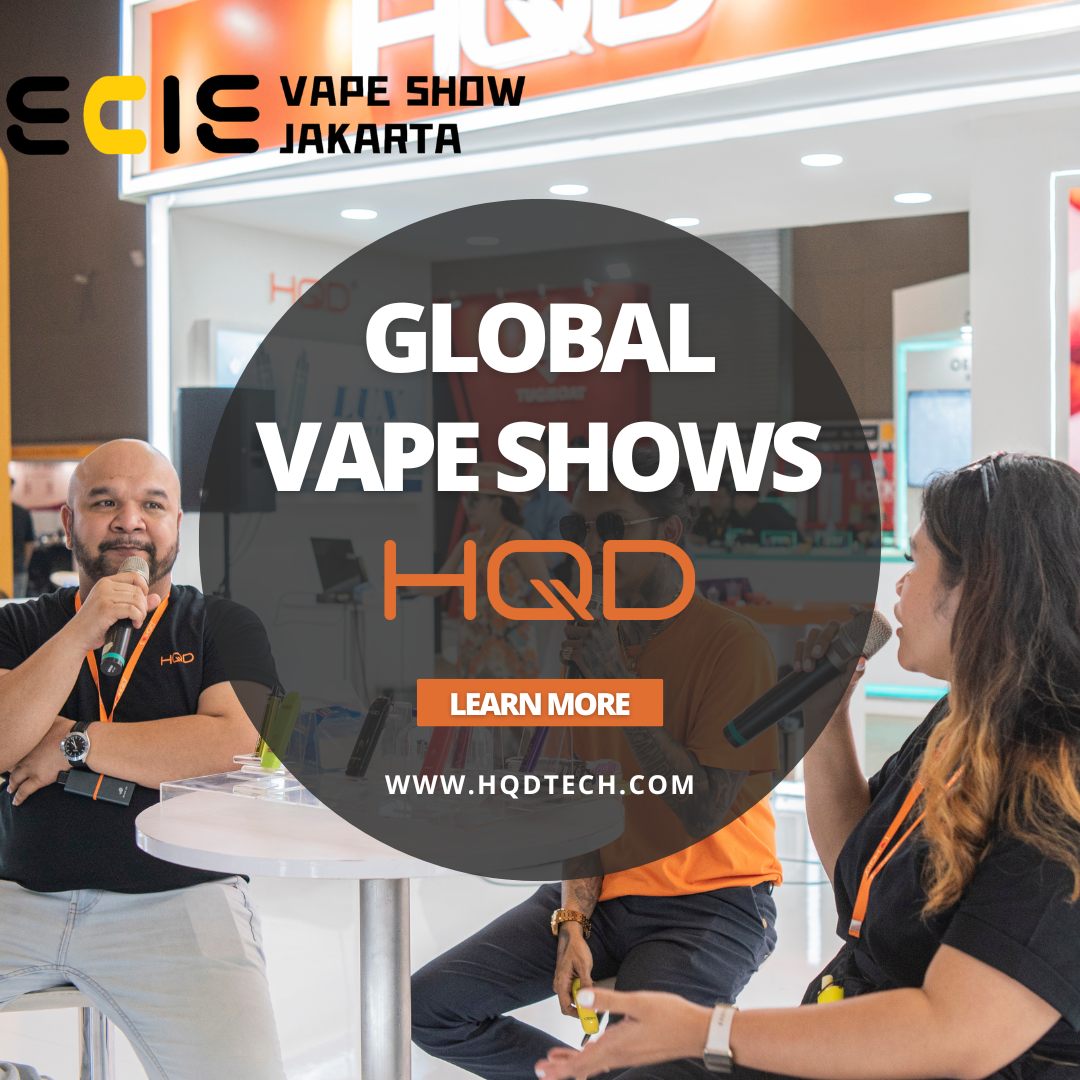 HQD, a well-known international brand of disposable vapes, has been actively participating in global exhibitions to expand its overseas markets and brand influence, enabling it to be a leading brand in the industry.
Starting from the United States in February 2023, HQD has successfully attended 16 international vape exhibitions in various locations, including Colombia, Italy, Spain, Russia, the United Arab Emirates, and Egypt.
From the February exhibition in the United States to the August exhibition in Jakarta, HQD has set foot in North and South America, Southeast Asia, the Middle East, Europe, and Africa.
This extensive reach has allowed HQD to conduct in-depth surveys of local agents and markets and to offer customized product services tailored to the needs of different customers, forming hundreds of regional partnerships worldwide.
By steadily establishing itself in the international market, HQD has emerged as a world-class brand and manufacturer, serving millions of users worldwide.
#IECIE Jakarta Vape Show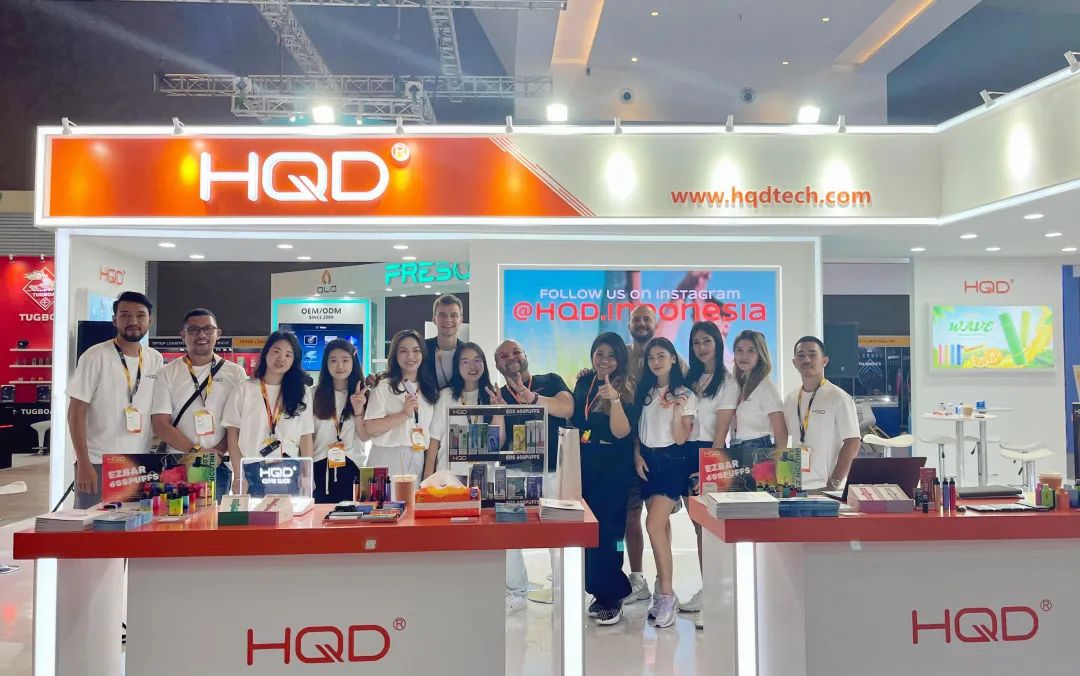 As a long-time supporter of IECIE, HQD once again showcased numerous trendy new products with fresh and innovative designs at the exhibition. In particular, our Indonesian partners pushed the live atmosphere to a climax by organizing various engaging activities right before the HQD booth!
With the help of this influential global platform, HQD effectively highlighted the unique features and advantages of diverse vape series such as Super, Cuvie, and Box, which garnered significant attention from potential buyers.
Throughout the event, HQD demonstrated its exceptional product quality and outstanding service capabilities and left a lasting impression on both domestic and international exhibitors, becoming one of the most popular brands in there.


#Korea Vape Expo
HQD, the largest e-cigarette manufacturer in Korea, has established a strong brand presence and has extensive operational experience in the neighboring country.
Through careful analysis of user preferences in different regions, HQD strategically showcased a range of lightweight and portable products tailored to Korean vapers' tastes.
Among these offerings, the newly launched EOS gained significant attention from attendees, particularly the fashionable young men, thanks to its exceptional craftsmanship, high-end materials, and understated design.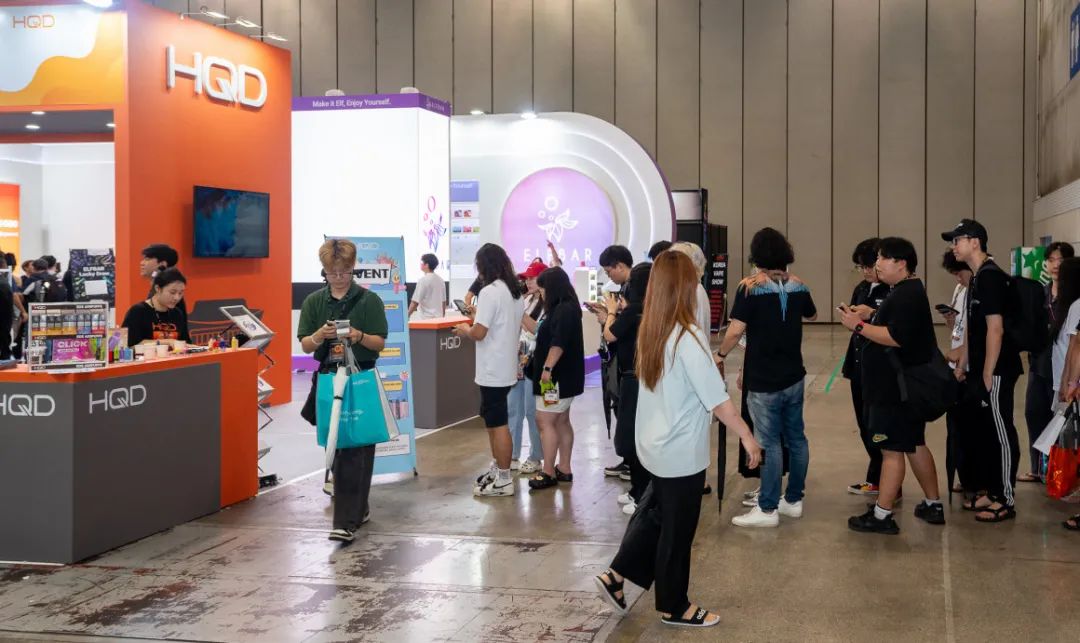 #Egypt International Vape Exhibition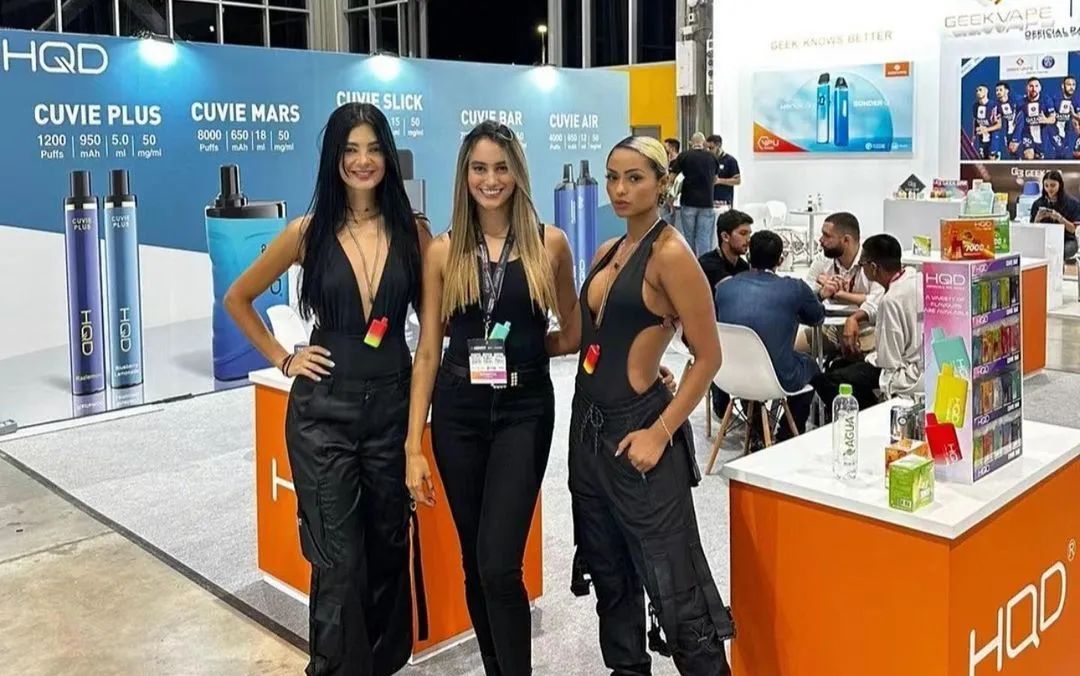 As an emerging market for e-cigarettes, the Middle East presents immense growth potential. Recognizing this, HQD has been intensifying its efforts to enhance brand marketing in the region. Through extensive market research and strategic offline store expansions, HQD has stood out among local competitors, establishing a solid foundation within the market.
Participating in this exhibition, which brought together numerous exhibitors from around the globe, HQD exhibited the latest cutting-edge products to all attendees, particularly those with huge puff counts catering to customers' preferences in Egypt, instantly winning their widespread acclaim. This show provides an excellent opportunity for HQD to build a great regional reputation.
#Dubai WORLD VAPE SHOW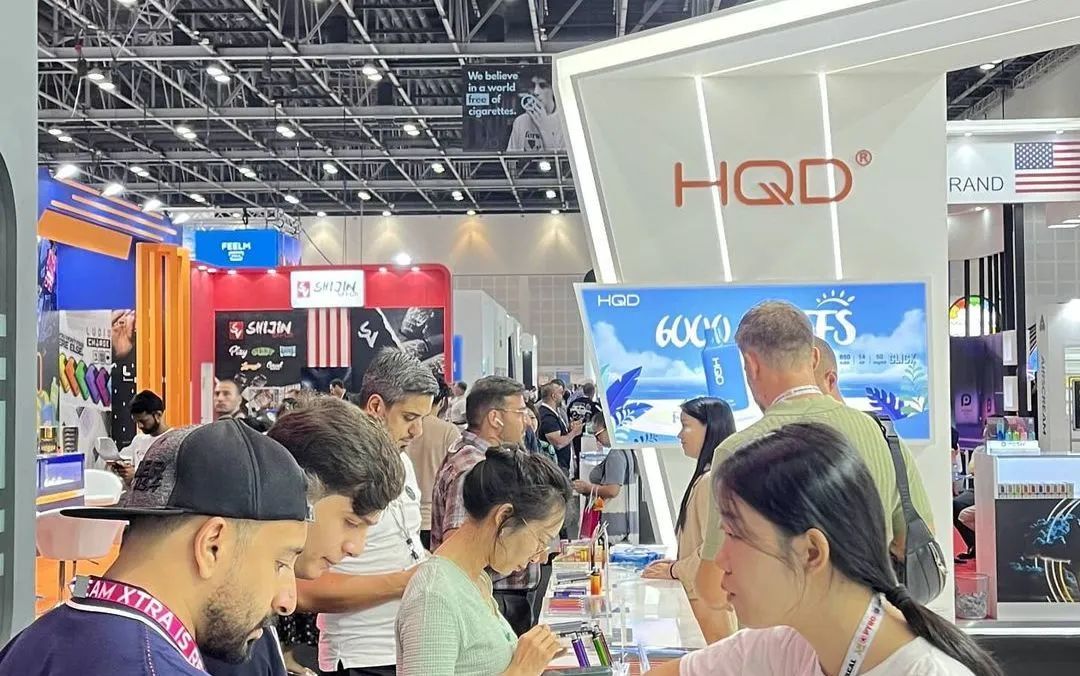 The Dubai World Vape Show is the most authoritative vape exhibition in the United Arab Emirates. Numerous exhibitors congregate at this prestigious event each year to show their latest products to thousands of international retailers, wholesalers, distributors, and consumers.
As a participant in this grand exhibition, HQD actively promoted its remarkable masterpiece - the CUIVIE SLICK. Since its initial launch, this innovative disposable vape has garnered immense attention from vapers worldwide.
With its excellent performance, sophisticated technology, and high-end business style, CUIVIE SLICK has ranked as the first high-end product on the market and become popular in Dubai.
#Russian Vape Club Show
HQD, the largest e-cigarette brand in Russia, boasts significant brand influence and successful collaborations with thousands of local distributors. As one of HQD's important overseas markets, Russia has always gotten much attention from HQD teams.
By continuously developing innovative products and providing exceptional technical solutions, HQD strives to better serve local dealers and consumers.
There was no doubt that HQD won first place in this exhibition and received honorary medals and titles - "2023 Best E-cigarette Company", "Best Brand," and "Excellent Vape Club Show"!
The trendy booth design, an extensive range of versatile products, and the vibrant vibe fully demonstrated HQD's robust brand strength to lead a new industrial trend.