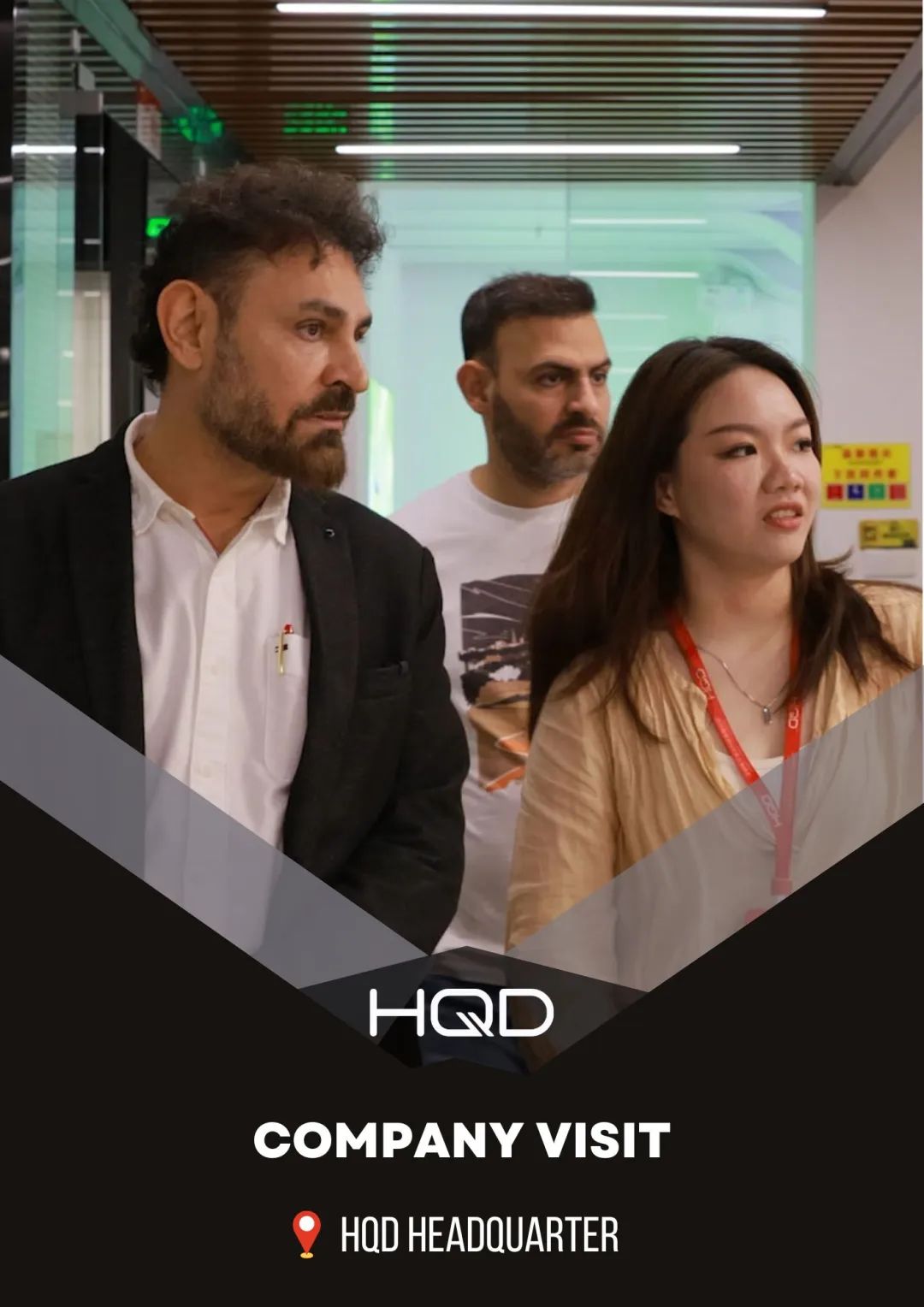 During the last factory tour, our clients expressed their satisfaction and praise for HQD's well-established manufacturing facilities. Intrigued by this, they further visited HQD headquarter to engage in detailed discussions. Here, they had an opportunity to witness firsthand HQD's excellent management practices, innovative spirit, and comprehensive strengths. The experience left them deeply impressed and further strengthened their interest in partnering with HQD.
Enter this impressive HQD visit to learn more about splendid HQD stories.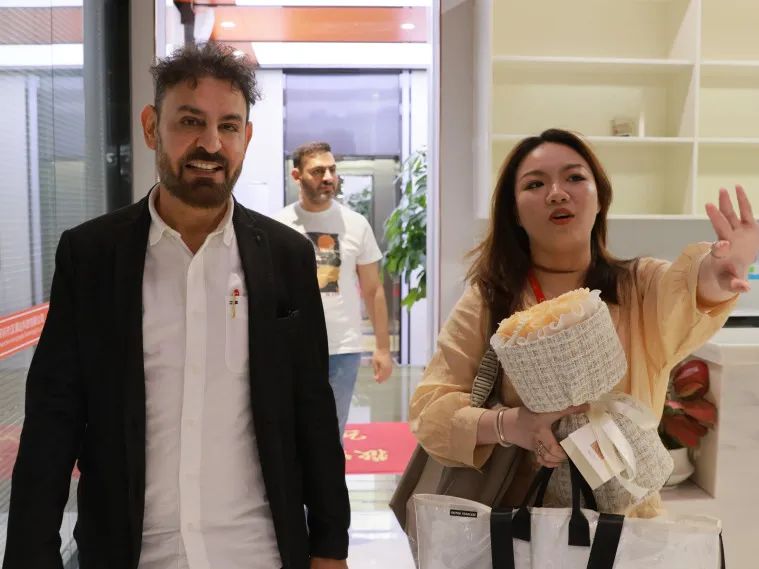 Accompanied by our enthusiastic receptionist, the visiting clients entered the HQD headquarter, where they were greeted with a resounding round of applause from our dedicated colleagues.
Deeply touched by this warm and enthusiastic reception, the customers responded positively and sincerely and appreciated the vibrant atmosphere that permeated the HQD workplace.
The receptionist first briefly introduced each department's functions and main work content and facilitated friendly communication between clients and HQD staff, aiming to create a more immersive and enriching experience for them.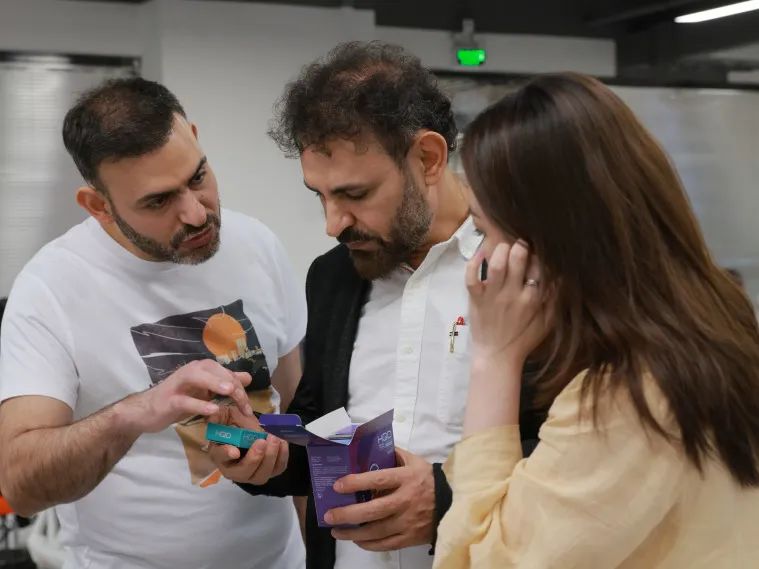 Next, the clients were taken to the R&D and design department, where HQD engineers were actively engaged in discussions regarding product design, R&D initiatives, and various design projects. On the table, orderly arranged, were product parts and samples awaiting inspection by the designers and engineers.
As they explored the department, the clients became increasingly interested in the diverse range of products. Then they raised questions and suggestions, all of which were attentively addressed and recorded by HQD engineers.
Undoubtedly, HQD's robust manufacturing and R&D capabilities, coupled with experienced engineering teams, have garnered widespread support and trust from users worldwide.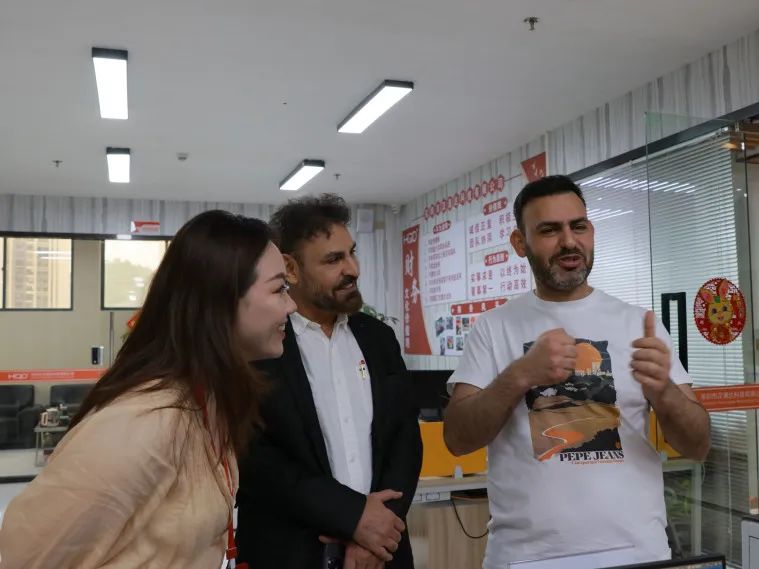 In order to provide the visiting customers with a great experience of the product development and testing process, we arranged a visit to HQD's laboratories. Accompanied by an R&D worker well-versed in lab equipment and its functions, they witnessed firsthand the pure spirit of quality embraced by HQD.
In the lab, precision instruments operated systematically while other skilled R&D engineers managed the machinery and carefully observed and recorded data. The exceptional attention to detail and organized workflow left a profound impression on every visiting customer, who sincerely admired HQD's commitment to excellence.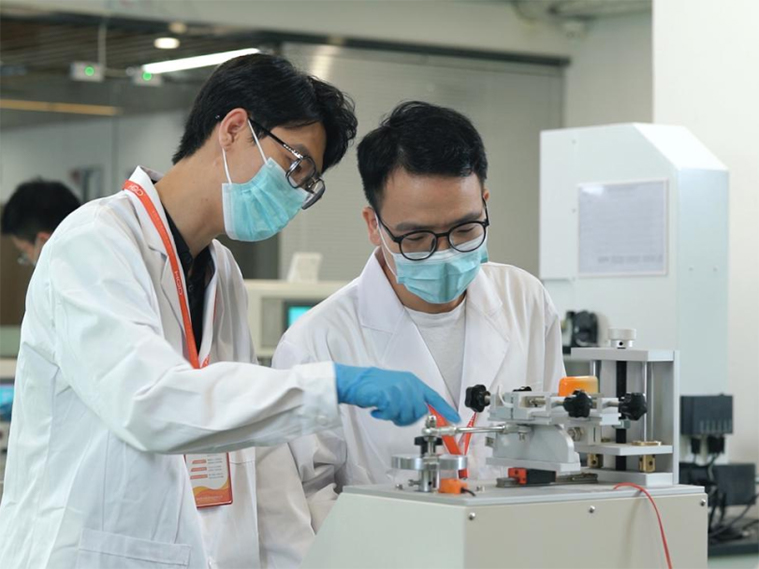 What makes HQD develop rapidly and become one of the world's leading e-cigarette brands?
The key is its excellent product quality and user experience, which deeply resonates with consumers. For 9 years, HQD has always adhered to high-standard quality control and applied premium raw materials and advanced manufacturing processes.
The unwavering efforts for years from HQD R&D teams have resulted in hundreds of patented technologies and extensive product series that cater to users' needs, winning their recognition and trust.

Furthermore, as we highlighted HQD's strengths in the core technology field and its collaborative projects with universities and research institutions to attract top talents, the visiting customers gained a further understanding of our relentless efforts in technological innovation and breakthroughs, as well as our unwavering pursuit of high-quality standards.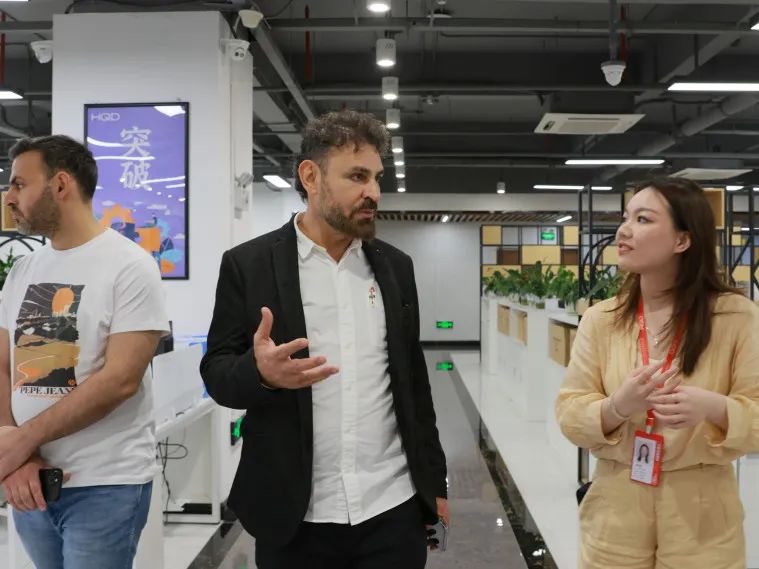 Following the sincere interaction, the visiting customers arrived at the final destination—the HQD product display area. This beautiful, modern, and stylish space offers customers an excellent opportunity to experience HQD's complete range of vapes.
Whether the classic or newly debuted, each of them continues HQD's styles and spirit of excellence. They eagerly explored the display area, tried various devices, and captured memorable moments through photographs.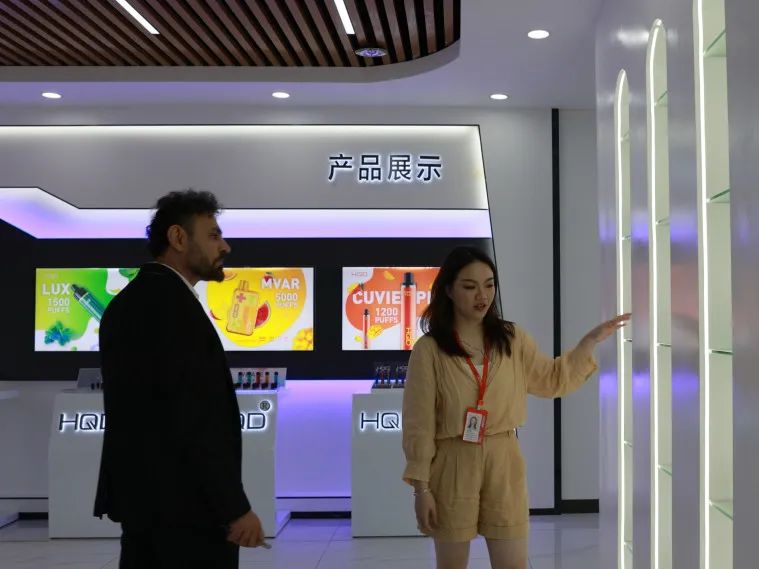 The successful HQD tour showcased the remarkable HQD R&D capabilities in atomization and provided our engineers with invaluable customer feedback and suggestions for future product development.
HQD always focuses on professional disposable vapes and responds to customers' ever-changing needs by developing differentiated and innovative products to provide a high-end vaping feast!