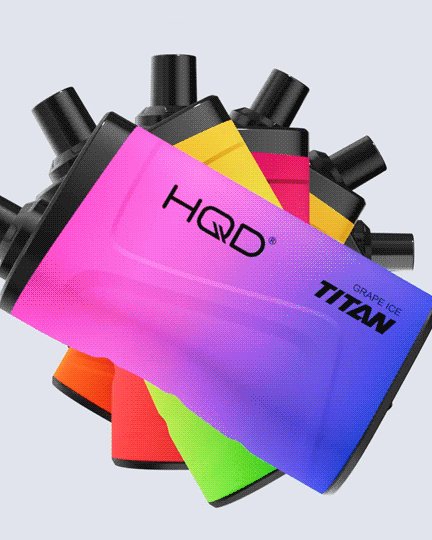 Compared to the classical disposable e-cigarettes, our new product has a pronounced characteristic: the perfect combination of excellent performance and creative design!
HQD has always explored the best way to balance technology and innovation, aiming to provide exceptional disposable vapes and immersive vaping experiences for everyone while enjoying the original vape designs.
TITAN's overall style has a huge breakthrough compared to the previous vapes and gives everyone a unique and novel visual experience.
Whether to develop a disposable vape or a big device, we always create the greatest pleasure and satisfaction for users with an easier operation.
TITAN changes everyone's inherent impression of HQD. As a comprehensive high-tech company specializing in R&D, production, and sales, we aim to produce premium disposable vapes, create various disposable devices, and give customers a high-quality experience.



As a trendy single product, it's greatly popular with fashionable young people!

So let's get more details about this TITAN!



7000 Puffs
Powerful Performance



The huge capability of 7000 puffs is one of the conspicuous advantages of TITAN, outstanding from most other disposable vapes. HQD takes quality as the priority and ensures premium and safe products.



Multiple Color Contrasts
Redefine Your Own Styles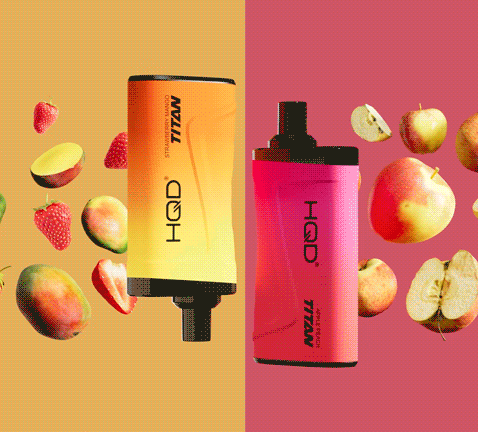 TITAN has 33 delicious flavors originating from the natural colors of fruits,
each with its unique gradient hues. Youthful, Energetic, and Stylish.



Big Size
Bigger Capacity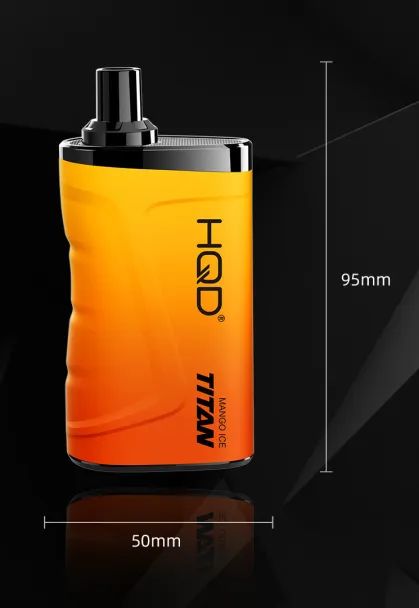 Compared to most disposable e-cigarettes, TITAN (29 x 46 x 95mm) is slightly wider but has a more robust performance. With its compact and lightweight design, you can hold it with one hand, super easy for your everyday carry.

Designed with ergonomic technology, TITAN has a little curved side that features slip-resistant.
Fit snugly and firmly in your sweaty palm when you hold it.

The classic round-shaped mouthpiece made of PCTG food-grade material
frees your worries and ensures safe enjoyment.





Long-lasting Runtime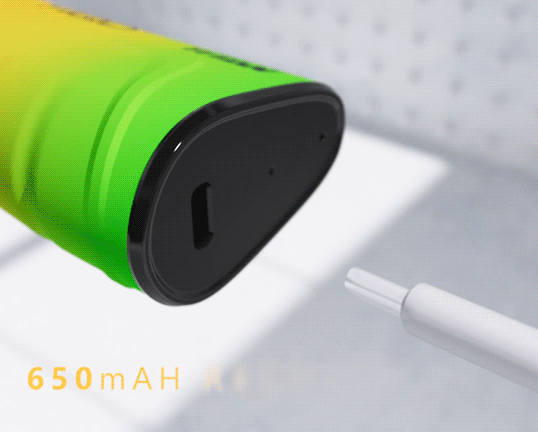 With a built-in 650mAh battery, TITAN is a monster disposable vape that can be rechargeable by Type-C.

It's perfect for those who want a long-time inhaling thanks to its huge 7000 puffs and rechargeable function.

100% ready to go, No need to operate, Straight out of the box.

TITAN will make your every journey smooth and every puff instant ever.