The long-planned World Vape Show was held in the UK as scheduled on 10 December 2021. As one of the world's top 10 disposable vape brands, HQD dispatched the elites of business team to the site in advance, and soon we attracted a large number of inquiries and purchase orders from buyers and consumers on the site.
Since 2014, the sales volume of HQD disposable vape has been growing at a high level, with over one million consumers in the UK. This was the third edition of the World Vape Show, which was expected to attract more than 200 exhibitors and over 10,000 professional visitors. The exhibition would last for 3 days, with the first day for B2B platforms and the second and third days for general consumers and audiences.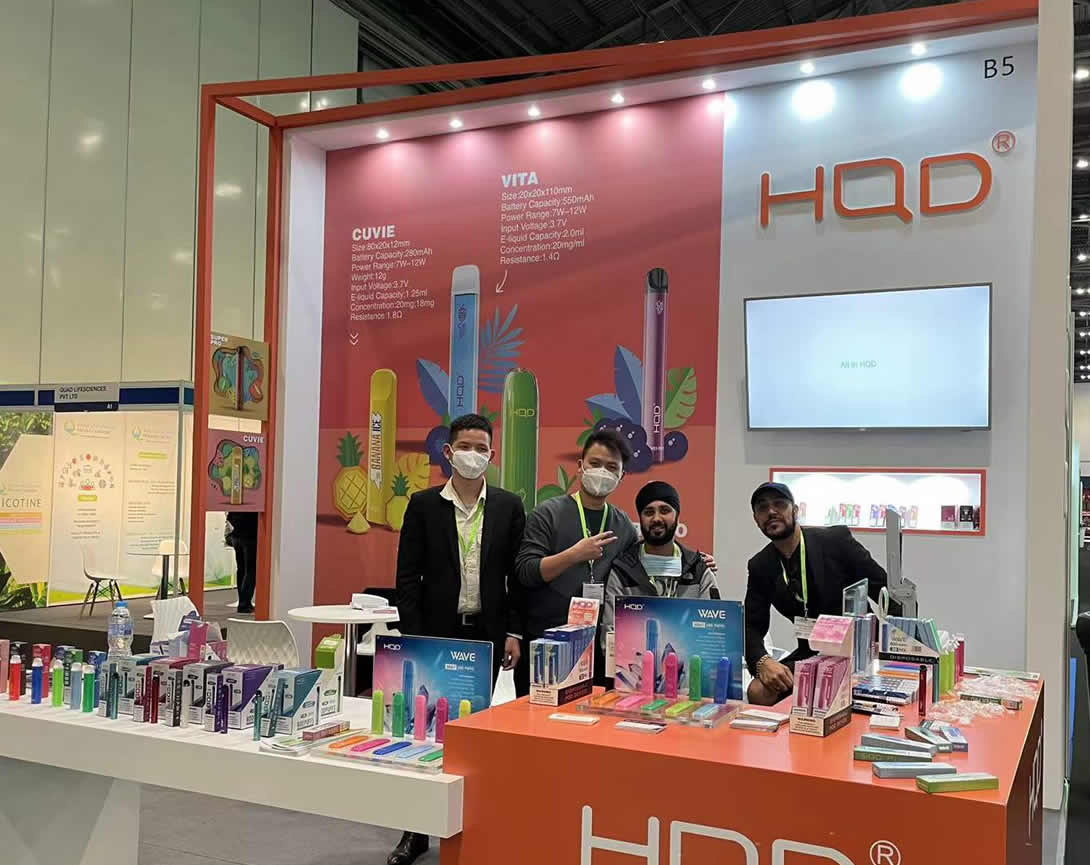 The 2021 annual World Vape Show in London was hosted by Quartz Business Media. Date: December 10th, 2021, Location: One Western Gateway Royal Victoria Dock London, E16 1XL UK-United Kingdom--Excel International Convention and Exhibition Centre, London, UK Exhibition area: up to 16,500 square meters. Number of visitors: 20,000 Number of exhibitors: 277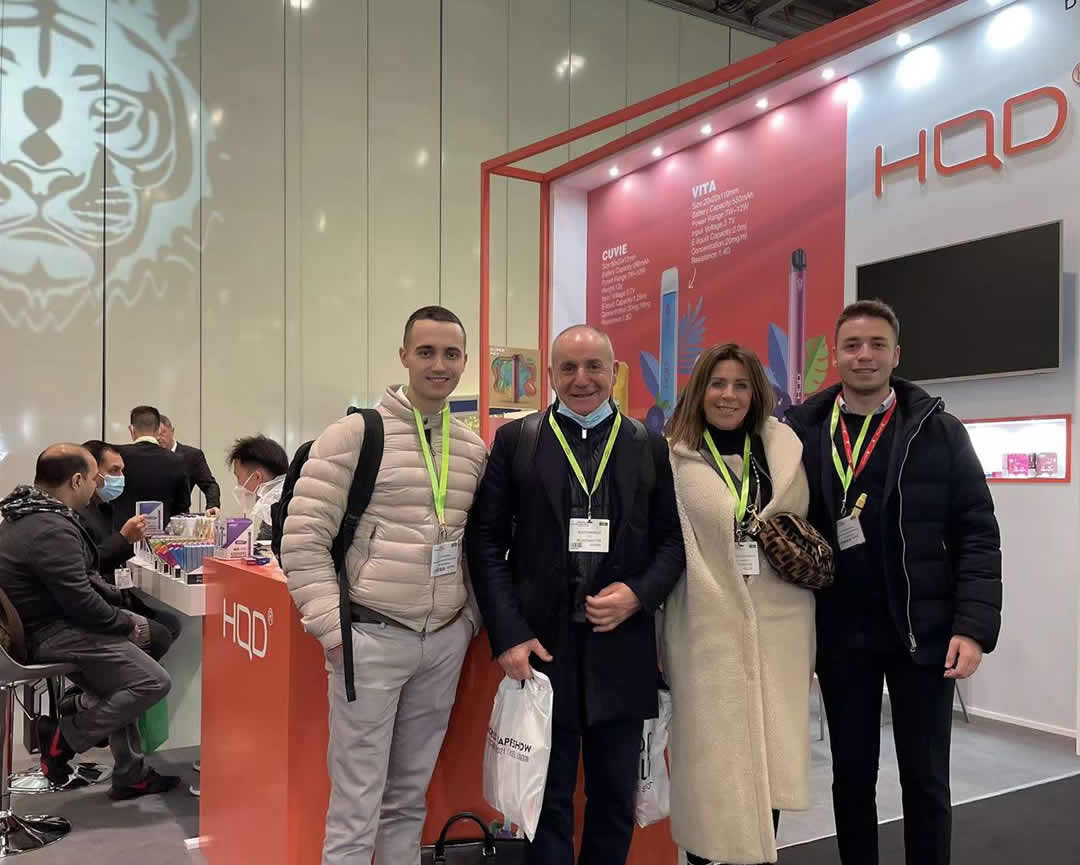 Vaper Expo UK is the largest and most recognized vape exhibition held in UK. Being the largest and fastest growing vape show of its kind, the show offers an engaging experience for both exhibitors and visitors. It has been held twice a year from autumn 2015 at the NEC Exhibition Centre in Birmingham. As one of the largest and most respected exhibition venues in the UK, it provides the space and facilities for the exhibition and brings together retailers, manufacturers and wholesalers around the world.
The NEC Gallery is one of the UK's largest and most respected exhibition venues and provides the space and facilities needed by industry retailers, manufacturers, electronics manufacturers, wholesalers and distributors.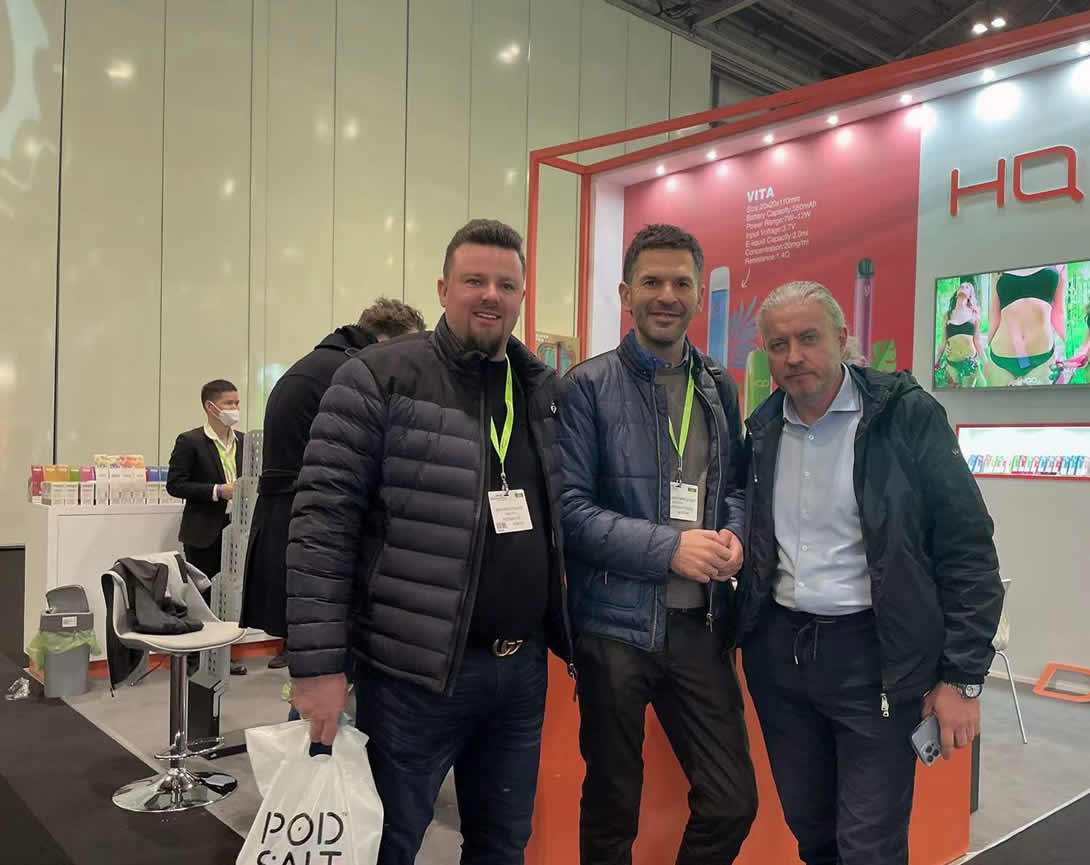 Vaper Expo UK provided an interactive opportunity for exhibitors and visitors and gave exhibitors two days to recommend their latest products to the audience. The show did not only create a better way to consult and experience, but humanistic care such as disabled-only visual area. More amazing entertainments are on our priority list.